Cleaning without compromise
Keeping gutters and solar panels clean across WA.
Hey, we're the Gutter Cleaning Guys.
We work hard year-round to keep gutters and solar panels clean across WA.
In fact, we specialise in it, and have expert tools, equipment, and insurance to get the job done quickly and safely. 
We know it can be tempting to DIY a good gutter or solar panel clean, but without the right gear or know-how, you might actually damage your property, or hurt yourself. Don't risk a fall; give us a call (or easily book online).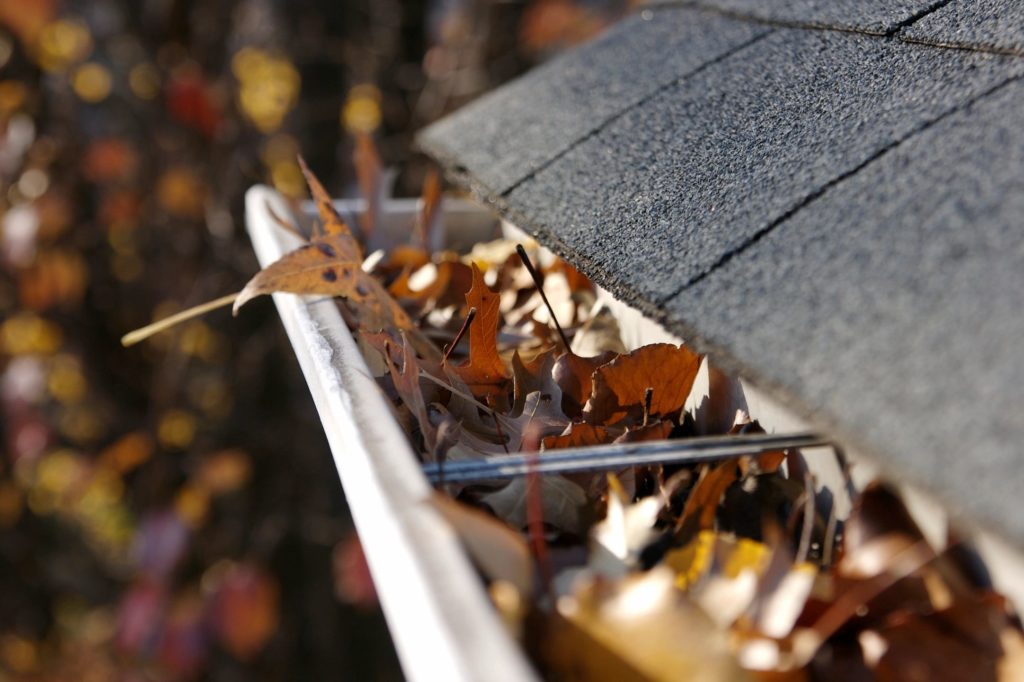 When gutters or downpipes are clogged, water doesn't drain as it should. Instead, water overflows and creeps into the ceiling, foundations, walls, and window frames, leading to structural damage of your property. Additionally, dry, dead leaves caught in your gutter are a huge fire hazard, especially in Perth's famously scorching summers.  
Gutter cleaning extends the life of your gutters and downpipes. At the same time, it reduces fire hazards, the potential for structural water damage, and breeding areas for insects (especially mosquitoes). The Gutter Cleaning Guys are fully insured and use high powered vacuums to clean your gutters safely, thoroughly, and efficiently. 
WA has plenty of sunny days to produce solar power, but this could be wasted if your solar panels aren't operating at their maximum potential. When dirt and grime build up on your solar panels, they can block the sun's rays and prevent the panels from absorbing energy. 
As solar panels are a significant initial investment, it's important to take care of them so you can enjoy their benefits for years to come. We help your panels perform as they were designed to by thoroughly, but gently, cleaning each panel with expert equipment and a pure water system. This means we don't use any soaps, chemicals or detergents — just a gentle formula specifically designed for cleaning without causing damage to the panels. 
3x1 home Single Storey Gutter Inspection and Vacuum Cleaning
Inspect and Vacuum gutters small 3×1 home without patio
3x1 home Gutter Inspection and Vacuum with Solar Panel Cleaning
Please note: Plus
$4.00 per solar panel
Small 4x2 home Gutter Inspection and Vacuum with Solar Panel Cleaning
Please note: Plus
$4.00 per solar panel
Large 4x2 home
Gutter Inspection and Vacuum Cleaning
Inspect and Vacuum gutters large 4×2 home
Large 4x2 home Gutter Inspection and Vacuum with Solar Panel Cleaning
Please note: Plus
$4.00 per solar panel
Standard Double storey home Gutter Inspection and Vacuum Clean
Inspect and Vacuum gutters standard double storey home
Shed Gutter Inspection
and Vacuum Clean
Inspect and Vacuum gutters on shed
Small 4x2 home
Gutter Inspection and Vacuum Cleaning
Inspect and Vacuum gutters large 4×2 home
Janice Woolford
2021-10-01T10:47:17+0000
Save your time and go elsewhere. Didn't turn up first day, apparently held up on another job for 3.5hrs before they ket

...

me know (after I chased them up). Then going to turn up following day...funnily enough didn't. Hope this helps someone else not waste their time.

read more
Claire Bingham-Hardacre
2020-07-19T07:37:43+0000
Reliable, great job, removed all the waste and good value for $$
Vicky Spiller
2020-07-11T06:29:48+0000
Gary did an amazing job with the blocked gutters at the house we just purchased. He worked non-stop, and didn't give up

...

even on some very tricky areas.

read more
Patty Nettleton
2020-05-10T12:31:38+0000
brilliant fast responce, absolute professional service. my gutters were a total nightmare . thanks to Gutter cleaning

...

Guys i now can relax this winter knowing the rain is going down the gutters not over the guttering.

read more
Michelle Dunham
2020-03-03T13:36:18+0000
We try and clean our gutters annually but I always end up cutting my hand 100x and 1 side of our house is a bit high

...

for me. I came across Gutter Cleaning Guys advert on Facebook & thought why not give them a try. I am very pleased with the service received, great professional job at a very reasonable price! Smooth communication and a great clean result! Highly recommend & I will certainly use you again. Thank you!

read more
Gail Woods
2020-02-27T01:01:55+0000
Despite the wet and windy weather Will still turned up on time and did a fantastic job Thanks Gutter Cleaning Guys
Christine Falconer
2020-02-22T07:47:39+0000
Fantastic..great service and job well done...Highly recommended...the gutter have been left so clean and debris free.

...

Impressed as garden also not trampled many thanks will be having this done again....

read more
Steven Mackie
2020-02-22T04:14:27+0000
Awesome job thanks guys no mess no fuss should have had it done along time ago, a must do before the rain sets in
Ali Jane
2020-02-21T22:55:46+0000
Awesome job done by this company! Highly recommend them🙌
Next Reviews